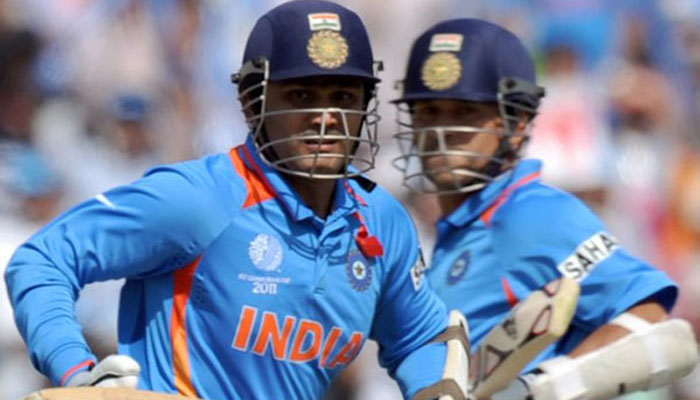 Once among the most feared opening pairs in the world, Sachin Tendulkar and Virender Sehwag had an adorable banter on the latter?s 39th birthday.
Tendulkar wished his former opening partner while pointing out his gung-ho attitude on the field.
?Happy birthday, viru! have a great start to the new year. you?ve always done ulta of what i have told you on field. so here?s one from me?? Tendulkar tweeted in a message written upside down.
Sehwag, not one to be left behind in Twitter wars, quickly replied: ?Thank you God ji.. Uparwala sab dekh raha hai, yeh to suna tha, par aaj samajh aaya, woh neeche waalon ke liye likhta kaise hai !?
Other teammates also took to Twitter to wish ?Viru? a very happy birthday.